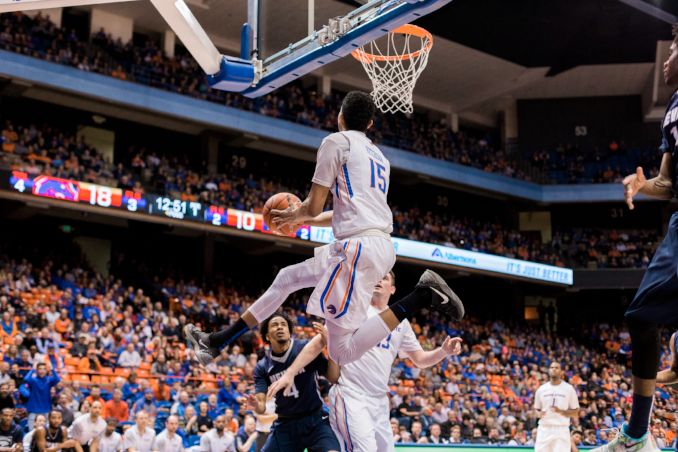 share
Event Information
INDIANAPOLIS – Boise State University will host first- and second-round games of the 2021 NCAA Division I Men's Basketball Tournament..
"We're excited to have another opportunity to host the NCAA Tournament," said Director of Athletics Curt Apsey. "This community supports the event and our staff does a phenomenal job of putting it on. The NCAA obviously recognizes that by bringing the tournament back to Boise in not only 2018 but now 2021 as well."
Boise State will host games Thursday (March 18) and Saturday (March 20) in the first and second rounds, respectively. The 2021 West Regional will be hosted by the Mountain West Conference at the Pepsi Center in Denver. The Final Four will be held in Indianapolis.
Some of the tournament's most memorable games have taken place in Boise. In 2001 15th-seeded Hampton defeated Iowa State in the first round on a day where four games in ExtraMile Arena were decided by a combined seven points. Tyus Edney's coast-to-coast buzzer-beater to lift UCLA over Missouri in 1995 also happened in Boise before the Bruins went on to win the national championship that year.
Read More