Australian Pink Floyd - CANCELLED
AT THE IDAHO BOTANICAL GARDEN
x
This event has been cancelled, please read below for more information.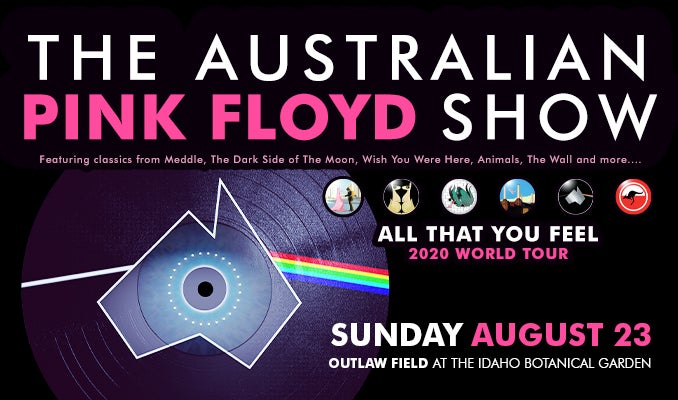 share
Event Information
MORE INFORMATION FROM TICKETMASTER
The Australian Pink Floyd Show on 8.23.20 has been cancelled due to Covid-19. All tickets will be fully refunded. Your safety and health are the most important thing to us.
Tickets purchased from Ticketmaster will be automatically refunded. All other refunds are available at the point of purchase.
Read More
Related Links
This event has been cancelled.
TBA