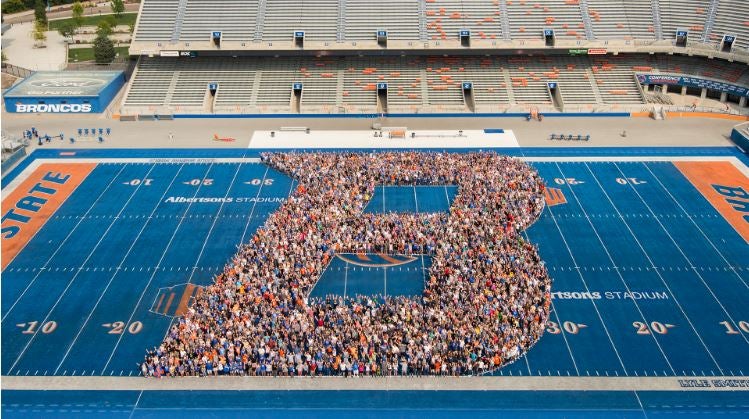 share
Event Information
Welcome, Class of 2023!
If you're new to Boise State, you and your family are the guests of honor at Convocation, a special welcome that marks the beginning of the academic year.
Speakers include representatives from Associated Students of Boise State University and university leadership.
Following Convocation, everyone is invited to take the ceremonial walk to Bronco Stadium for the annual "B on the Blue" photo.
Read More
Related Links
Fri, August 23, 2019
3:00 PM
Tickets are not needed to attend Convocation. Entrance 3 and 4 of Taco Bell Arena will openat 2:30pm for all guests attending Convocation.