BOISE STATE GYMNASTICS
CHEER ON YOUR BRONCOS THIS 2019-2020 SEASON!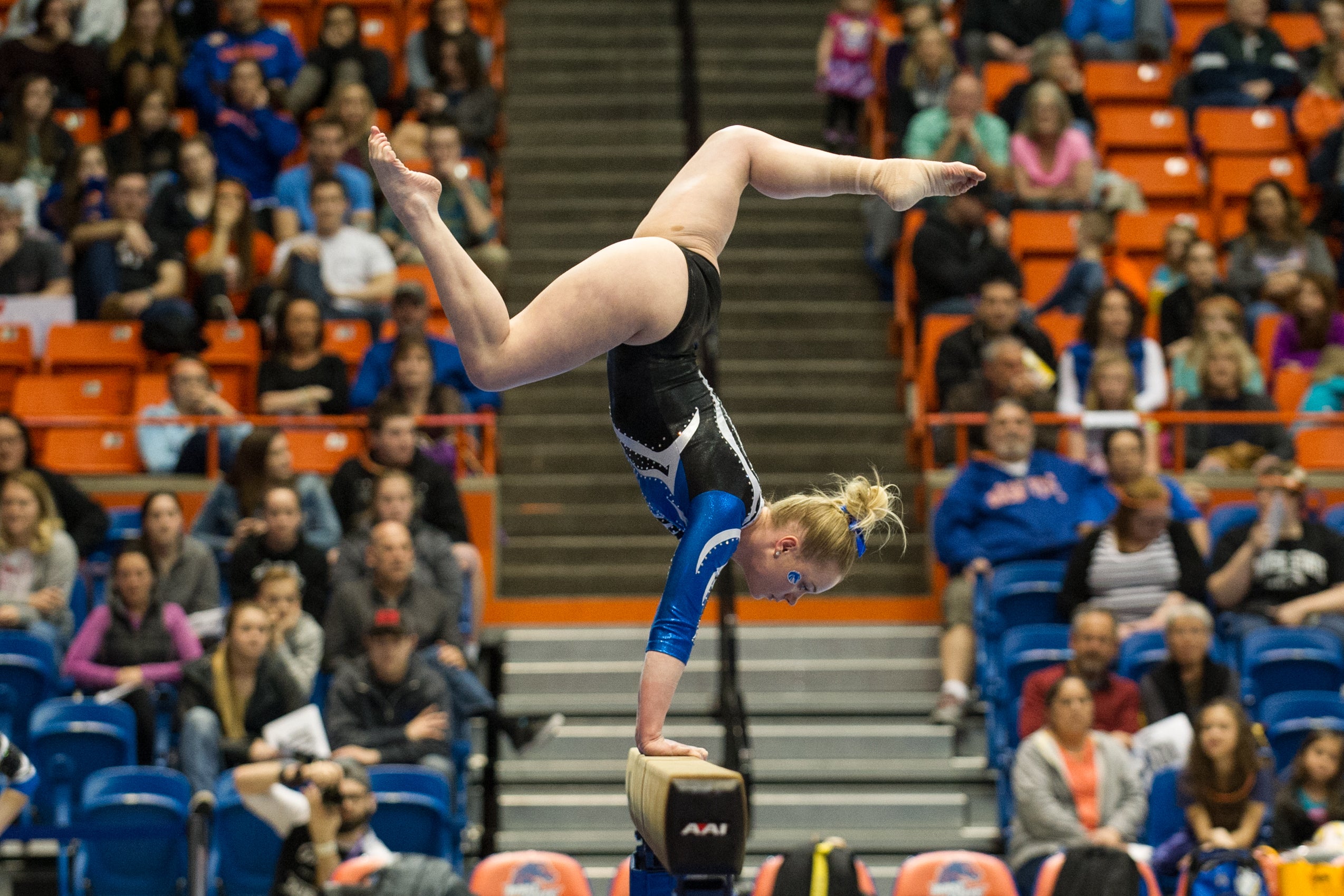 share
Event Times
Event Information
BOISE STATE GYMNASTICS IS BACK!
Ticket Information | 2019 - 2020 Schedule
FIVE-STRAIGHT TITLES
The Broncos captured their fifth-consecutive Mountain Rim Gymnastics Conference title this past season, the longest championship streak for a Boise State athletic program since the football team also won five-straight in the Western Athletic Conference from 2002-06. The only program with a longer streak in Boise State history was the wrestling team, which won seven-straight Big Sky Conference Championships from 1974-80.

12-STRAIGHT REGIONALS
Boise State made its 12th-consecutive NCAA Regional Championship appearance this past season. Competing in the Corvallis Regional in the new NCAA postseason format, the Broncos advanced to the Regional Final, finishing second in the opening session. The Broncos, which entered the regional ranked No. 12 – the highest ranking entering regionals in school history – finished fourth in the Regional Final.

AMERICA'S HIGHEST GPA
The Broncos combined for a team GPA of 3.77 this past academic year, the third time in four seasons the team finished with the highest grade-point average in the country amongst gymnastics programs, per the WCGA. Boise State also boasted the nation's highest GPA in both 2015-16 and 2017-18. The Broncos had the second-highest GPA in the country in 2016-17, and the third-highest in 2014-15. Boise State also boasted 13 WCGA Scholastic All-Americans.

TEAM CAPTAINS
Seniors Isabella Amado and Courtney McGregor were voted team captains for the 2020 season by their teammates. Each competed in the 2016 Summer Olympic Games in Rio, for Panama and New Zealand, respectively, and each plans to go to medical school following their competitive career. Both Amado and McGregor have been named Academic All-MRGC and WCGA Scholastic All-America in each of their three seasons with the Broncos.
Read More
Feb 21 - Mar 21, 2020
Tickets available day-of at the ExtraMile Arena Box Office, and included with those that have the Bronco Sports Pass.