BOISE STATE GYMNASTICS vs BYU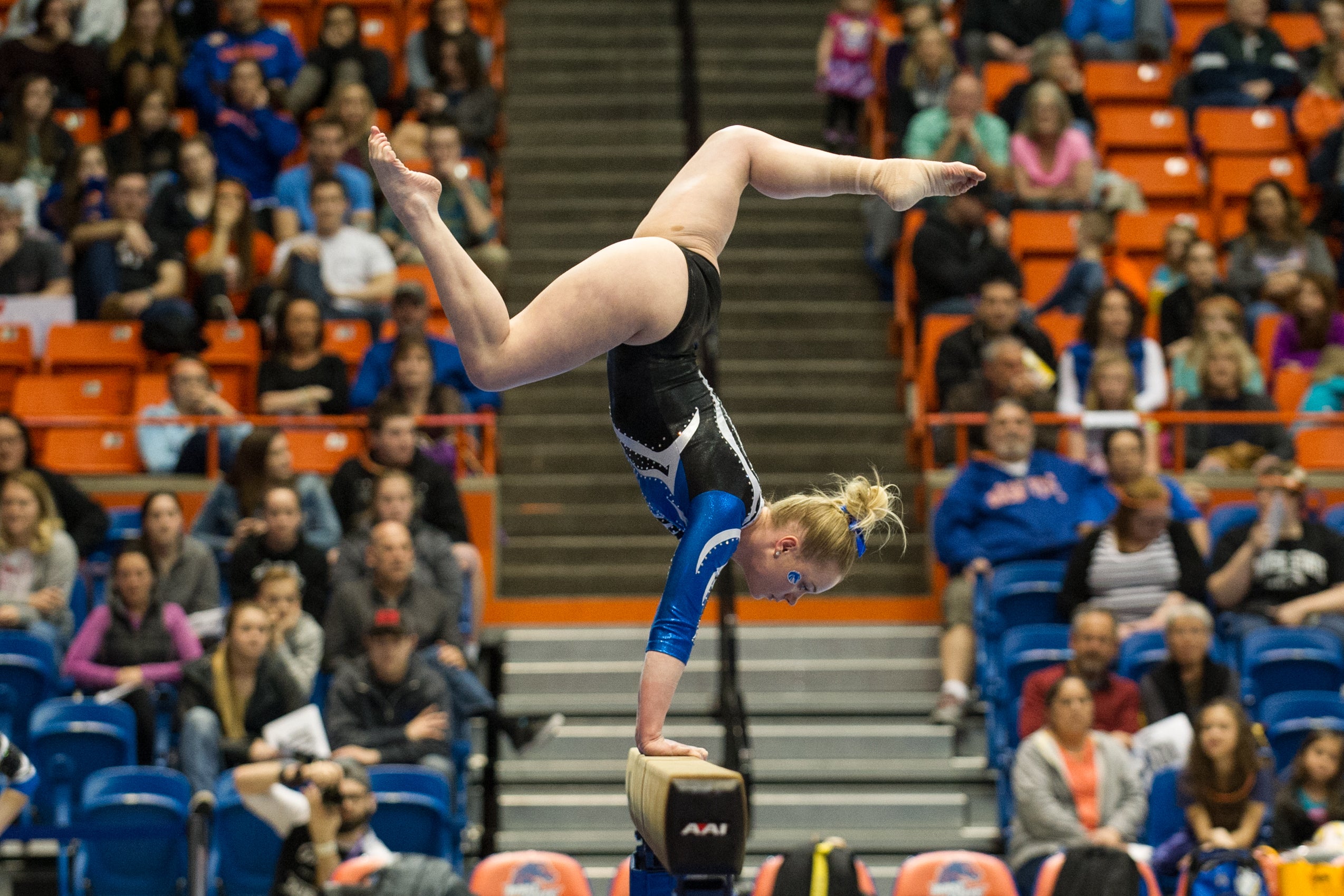 share
Event Information
Cheer On Your Broncos This 2021 Season!
Up to Date News Schedule Roster
Follow on Facebook
Follow on Twitter
Subject to approval from state, county, and local officials Boise State gymnastics head coach Tina Bird announced the Broncos' 2021 schedule, a nine-competition slate that includes five home meets and four road meets in advance of the Mountain Rim Gymnastics Conference Championships.
Boise State will both open and close the regular-season by squaring off against opponents from the Pac-12, beginning the year with a road trip to Oregon State (Jan. 15) and closing with a home meet in ExtraMile Arena against Arizona State (March 12).
Boise State's MRGC schedule consists of a double round-robin format, hosting and traveling to each of its three conference opponents – BYU, Southern Utah and Utah State. The Broncos will host BYU Jan. 22, before traveling to Provo, Utah, Feb. 19; travel to Cedar City, Utah, for a meet at Southern Utah, then host the Thunderbirds, Feb. 26; and compete against Utah State in back-to-back meets, first at home (Feb. 5) and then on the road (Feb. 12).
The MRGC Championships will be hosted by Utah State in Logan, Utah, March 19.

Boise State was scheduled to host the MRGC Championships this past year before COVID-19 forced the cancellation of the season. The Broncos had won five-consecutive conference titles prior to the pandemic.
The NCAA Regional Championships are scheduled for April 4-6, 2021, at one of four sites: Columbia, Mo., Durham, N.H., Morgantown, W.V. and Salt Lake City, Utah. The NCAA Championships are scheduled for April 16-17, 2021, in Fort Worth, Texas.
Read More
Fri, January 22, 2021
7:00 PM