Boise State Spring Commencement - Going Virtual!
MOVED TO ONLINE EXPERIENCE
x
CEREMONY WILL BE STREAMED ONLINE ON MAY 9TH, 10AM MST.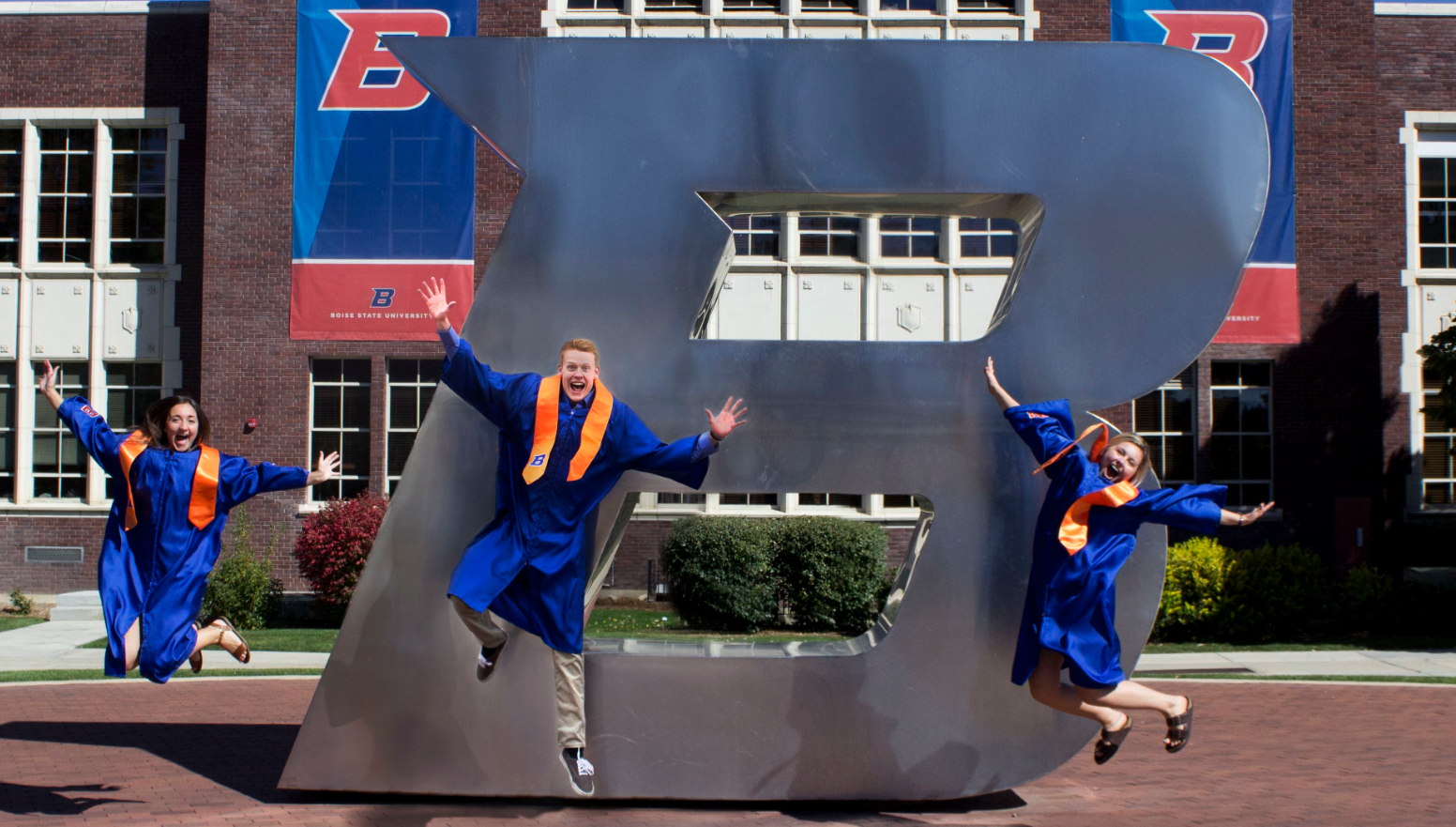 share
Event Information
A message from Boise State University:
Boise State University Spring 2020 Commencement. Boise State University will celebrate the Class of 2020 with an unprecedented digital experience being designed to commemorate the accomplishments of the first graduating class in university history to face the challenge of finishing their degrees remotely in the face of an international crisis.
The ceremony will be streamed online at boisestate.edu/commencement and at facebook/BoiseState University.
For more information check https://www.boisestate.edu/commencement/
Read More
Related Links
CEREMONY MOVED ONLINE AS VIRTUAL EXPERIENCE
10:00 AM