Boise State Women's Basketball vs. San Diego State Game 1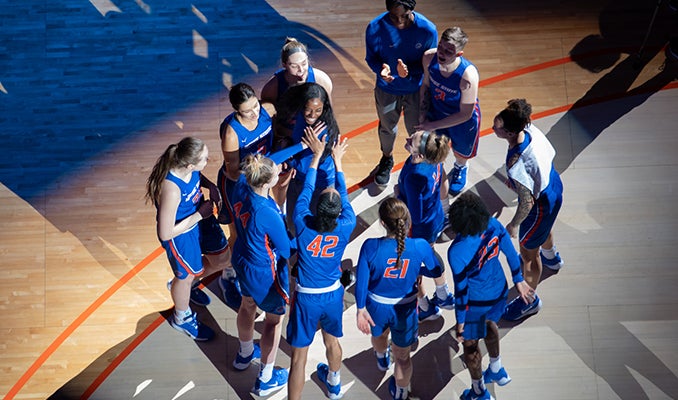 share
Event Information
Cheer On Your Broncos This 2020-2021 Season!
Up to Date News Schedule Roster
The Mountain West released the updated 2020 women's basketball schedule subject to approval from state, county and local officials, and Boise State will open the 20-game, double round-robin slate at New Mexico for a two-game series, on dates to be determined, in December.

The new conference slate will feature Boise State playing a two-game series against each of the other 10 teams. The Broncos will host five Mountain West teams for a two-game series, and travel to the other five schools for those respective series.

Boise State will host its first two-game series, Dec. 31 and Jan. 2, against San Jose State, with the remaining home slate consisting of Wyoming (Jan. 11 and 13), Colorado State (Jan. 27 and 29), Nevada (Feb. 5 and 7), and San Diego State (Feb. 24 and 26).

In addition to its opening trip to Albuquerque, the Broncos will play its remaining road series at Air Force (Jan. 6 and 8), Fresno State (Jan. 21 and 23), UNLV (Feb. 11 and 13), and Utah State (Feb. 18 and 20).
Read More
Wed, February 24, 2021
TBA