CWI Commencement - Going Virtual!
MOVED TO ONLINE EXPERIENCE
x
Please visit CWI's website below for full information on the virtual Commencement Ceremony.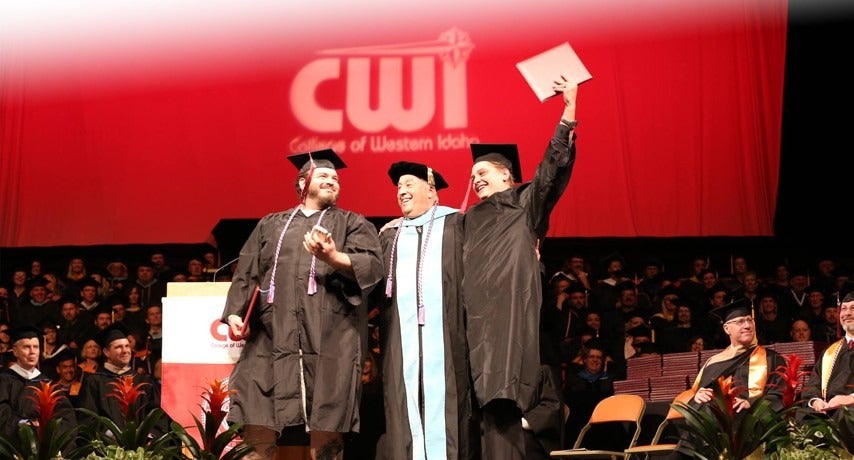 share
Event Information
A message from the College of Western Idaho:
2020 Ceremony - Virtual Event!
April 24 Update: College of Western Idaho is excited to announce we will honor and celebrate this year's graduates with a virtual ceremony! While we take great pride in our traditional ceremony, we are excited that we can still create a memorable, unique, and personal experience for our graduates to share with their families and friends.
We understand this is not ideal; given the special circumstances and current state guidance we are following, we feel this was the best decision for our students and our community. We hope you will join with us to make this first ever virtual commencement celebration as amazing as you deserve!
We will continue our commitment of keeping students on track to complete courses and graduate on time. Students who have applied to graduate this spring will still receive their diplomas in a timely way.
Please continue to check your myCWI email and this page for the most up-to-date information.
Read More
Related Links
CEREMONY MOVING ONLINE AS VIRTUAL EXPERIENCE
TBA