2020 Boise Harvest with Greg Laurie
FREE - With Special Musical Guests Chris Tomlin, Jeremy Camp, Andy Mineo and Phil Wickham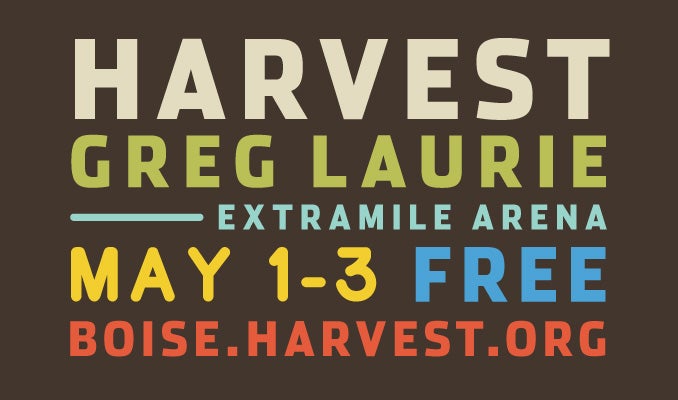 share
Event Times
Event Information
Have you ever questioned your purpose, how to find real happiness, or wondered if there is life after death? Since 1990, Harvest Events have helped thousands to find answers to life's looming questions.
Join us at the Boise Harvest for three, wonderful nights full of musical performances from top Christian artists Chris Tomlin, Jeremy Camp, Andy Mineo and Phil Wickham, special guest interviews and a message of hope from the gospel from Pastor Greg Laurie that could change your life; and it's free to attend. Learn more at Boise.Harvest.org, check out the event details here.
Over thirty years, nearly 6.4 million people have attended Harvest Events across th4e United States and internationally. Learn more about Pastor Greg Laurie here. See you May first, second and third!
Read More
Related Links
May 1 - 3, 2020
These events are FREE to the public! No tickets required. Doors for entry will open approximately two hours prior to the posted start time for each event.