Boise Harvest with Greg Laurie
Rescheduled to April 22-24, 2022
x
A Note on the Safety Protocols in Place for this Event:
Facial coverings must be worn in indoor public spaces ­owned or controlled by the university as well as in crowded outdoor spaces, regardless of vaccination status. Visitors to any Boise State location are expected to adhere to established, posted guidelines.
Please note: This event is being planned at full capacity, subject to applicable law and governmental approval.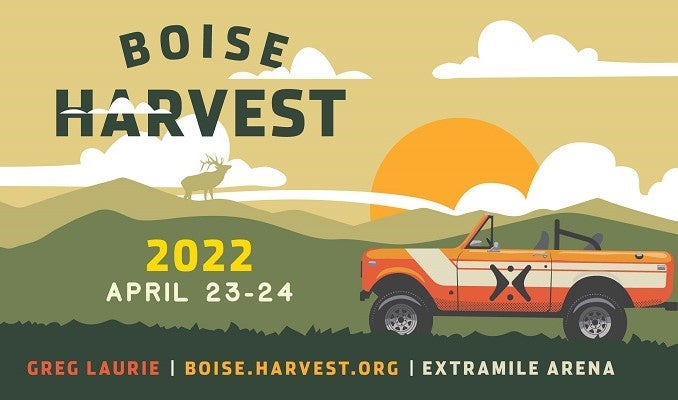 share
Event Times
Saturday, April 23, 2022 | TBA
Sunday, April 24, 2022 | TBA
Event Information
Boise Harvest events, originally scheduled for May 1-3, 2020, then rescheduled to April 16-18, 2021, rescheduled to April 23-24, 2022.
Please visit harvest.org for more information.
Over thirty years, nearly 6.4 million people have attended Harvest Events across the United States and internationally. Learn more about Pastor Greg Laurie here.
Read More
Related Links