Boise Harvest with Greg Laurie - RESCHEDULED TO 4.16-18.21
Artist Announcements to Come
x
This event has been rescheduled to April 16-18th, 2021.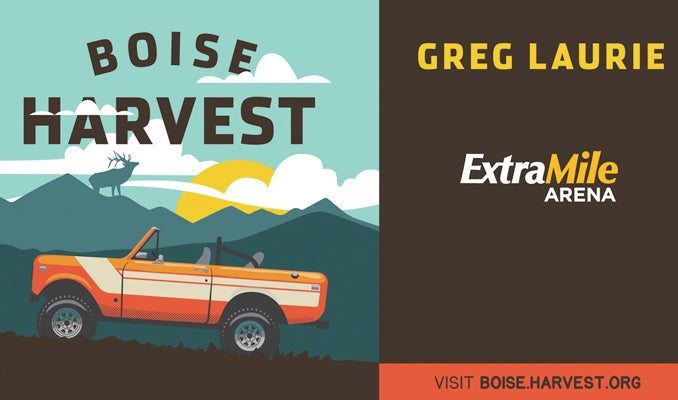 share
Event Times
Friday, April 16, 2021 | TBA
Saturday, April 17, 2021 | TBA
Sunday, April 18, 2021 | TBA
Event Information
In light of ongoing public health concerns, 2020 Boise Harvest has been rescheduled to April 16-18th, 2021.

From Harvest:
"We are excited to announce that the Boise Harvest will now take place on April 16-18, 2021, at the Extra Mile Arena. We are currently working with musical guests and will be releasing more information in the very near future.
We understand that many have real concerns, especially with large gatherings due to the COVID-19 virus today. We strongly believe that next spring, we will be in a much better position, and we are looking for new and safe ways to congregate again as THE CHURCH."
Have you ever questioned your purpose, how to find real happiness, or wondered if there is life after death? Since 1990, Harvest Events have helped thousands to find answers to life's looming questions.
Over thirty years, nearly 6.4 million people have attended Harvest Events across the United States and internationally. Learn more about Pastor Greg Laurie here.
Read More
Related Links