PAW PATROL LIVE! (4 shows)
THE GREAT PIRATE ADVENTURE
x
DOUBLECHECK your ticket for specific performance, day & time!

Saturday, March 18th | 10:00AM
Saturday, March 18th | 2:00PM
Sunday, March 19th | 12:00PM
Sunday, March 19th | 4:00PM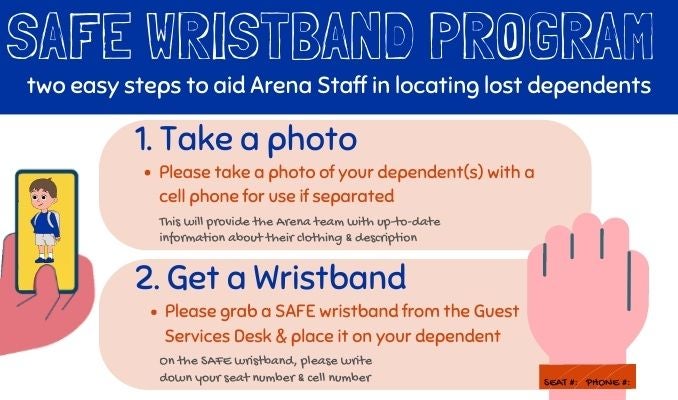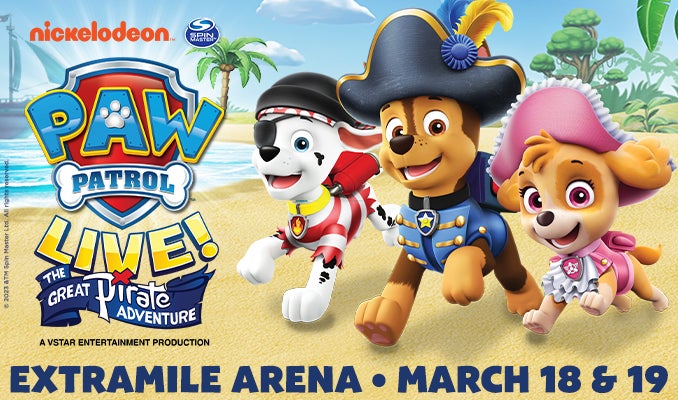 share
Event Times
Event Information
Know Before You Go
At a minimum, what do I need to know?
Doors/Showtime:
In order to ensure efficient entry into the building before the event starts, we encourage you to arrive early and come prepared for the security screening process.
Event parking lots open 2 hours prior to performance
Doors open 1 hour prior to performance
The show will feature two acts with a 15 minute intermission. Expected 90 minute runtime.
Ticketing:
With mobile ticket delivery, your phone is your ticket.
Use the following steps to access the information on your phone before getting to the Arena to ensure you are prepared to present your tickets at the entry.
Download the Ticketmaster app and sign in.
Tap "My Events" to locate your order and view your tickets.
To get in, you'll simply scan your ticket right from your phone.
Mobile Ticket Tips:
The barcode on your ticket includes technology that protects consumers against fraud so screenshots will not be accepted at entry.
View your tickets before you go so they are loaded into the TM App, a timesaver if cell service is slow on the day of the event.
*** We recommend saving (downloading) tickets to your Apple Wallet or Google Pay digital wallet for best results. ***
Bag Policy:
Bags and/or purses no larger than 11 x 17 are permitted.
Backpacks, regardless of size, are not allowed.
Exceptions may be made (but are not guaranteed) for bags necessary for medical or children needs.
Screening:
For your safety, all guests entering the Arena are subject to a metal-detector screening, visual inspection and/or bag inspection conducted by Arena security personnel. Refusal to agree to the search may result in non-admittance. Prohibited items include anything that can be deemed a threat to public safety regardless of permit. In the event that prohibited items are revealed during a search, guests may either return the item to their vehicle or the item will be confiscated. Confiscated items will be disposed of and not returned.
In order to keep guests safe and reduce unnecessary touchpoints, the following items are prohibited:
Weapons of any kind or items that could be used as a weapon (Leatherman, knives, brass knuckles, metal chains, sharp metal objects, pepper sprays, bullets, etc.)
Bags larger than 11 x 17 and backpacks of any size
Fireworks / Pyrotechnics of any kind
Laser pointers, glow sticks, or flashbulbs
iPads, Google Glass, Selfie-sticks, Laptops, Drones, Video/Audio Recorders
Outside food & beverage (cans, bottles, coolers, alcohol, etc.)
Artificial noise-makers (such as air horns, cowbells, etc.)
Wrapped packages
Objects that can be used as projectiles
Unapproved pamphlets, handouts, signs, banners, etc.
Animals (Exception: recognized service animals under titles II and III of the ADA)
Unauthorized chemicals
Beach Balls, Skateboards, roller blades, roller shoes
Any and all items/controlled substances that are illegal at the city, county, State, and/or Federal level or deemed suspicious due to quantity or uniqueness
Any other item deemed by security to be inappropriate for the event or a threat to public safety
*These items will not be checked or allowed into the building so please leave them home or in your car.
Assumption of Risk:
Event organizers do not assume liability. By entering the Arena, you agree to adhere to all Boise State University policies (to include COVID policies) and assume full liability and risk incurred before, during, and after the event.
Boise State COVID Protocols & Health Guidelines:
If you are sick, living with someone who is sick or experiencing the following symptoms, do not enter the Arena.
Fever or chills
Cough
Shortness of breath or difficulty breathing
Fatigue
Muscle or body aches
Headache
New loss of taste or smell
Sore throat
Congestion or runny nose
Nausea or vomiting
Diarrhea
Now for the rest of the event details….
Additional information about the Arena's COVID protocols:
The health and safety of ExtraMile Arena guests, event participants, and employees are a top priority for Boise State University. Visit https://www.extramilearena.com/covid to review all of the safeguards that ExtraMile Arena has in place to keep people safe.
* COVID protocols are subject to change based on state, local, federal, University or show guidelines.
Parking:
Standard first come/first served parking in either the East Stadium lot OR Lincoln Garage is available for pre-purchase at this link (only available prior to show day).
Parking is available to attendees in the East Stadium lot at University and Broadway and at the Lincoln Avenue Garage at University and Lincoln. Please do not park in spaces with signage designated for specific purposes or service vehicles. All metered spaces require payment at all times. Accessible parking spaces are reserved for guests requiring those provisions.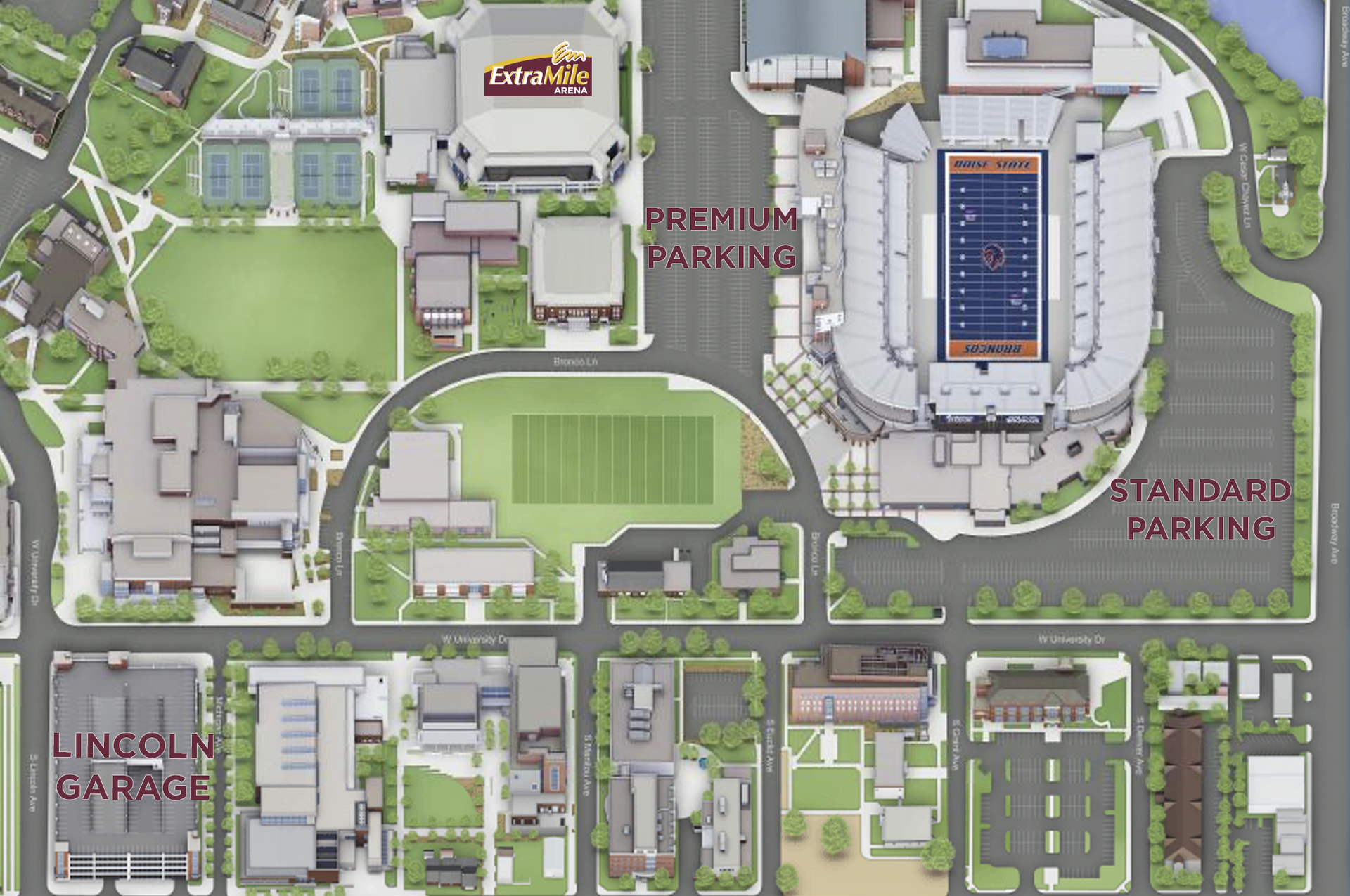 For this event, lots open to the public 2 hours prior to show.

Assumption of Risk:
By entering, you agree to the following (and if you are a minor, your parents/guardians agree to the following on your behalf):
Assumption of Risk. You assume all risk and accept all responsibility for any injuries or illnesses that might result not only from your actions, inaction, or negligence, but also that of others, the condition of the venue, and/or your presence at this event. Boise State University, the State Board of Education and the State of Idaho are not responsible for any such injuries or illnesses, or any lost, damaged or stolen property.
Screening. If applicable, you agree upon entry to security and advanced medical screenings and consent to such screening. You waive and release Boise State, the Idaho State Board of Education, and the State of Idaho for any claims which might arise related to such security and advanced medical screenings. In the event you choose to not submit to security and advanced medical screening, you will be denied entry into the venue.
COVID-19. Boise State University has established reasonable physical safeguards relative to the coronavirus that causes COVID-19 illness. However, an inherent risk of exposure to the coronavirus exists in any public place where people are present and gathered, and while on Boise State property you agree to follow all posted rules and verbal instructions from staff members, and you voluntarily assume all risks related to exposure to the coronavirus.
Entrances Information:
Entrances 2 and 3 open one hour before the event start time. In order to ensure efficient entry into the building, we encourage you to arrive early and come prepared for the security screening process.
For floor access, please use entrance 3.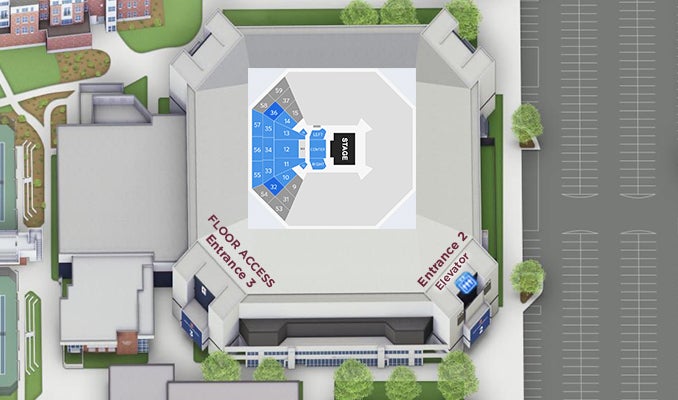 Facility Entrance Diagram

Elevator Access:
Elevators are available in lobby 2.
Entry/Re-Entry Policy:
Re-entry (entering, exiting, and entering again) is not permitted for this event.
Merchandise:
Merch stands will be located in lobbies 2, 3 and 4.
Concessions:
Food and beverage will be available for purchase.
Alcohol will also be available for purchase for those 21 years of age or older with an acceptable form of identification.
All guests consuming alcohol are required to wear a wristband that demonstrates they are 21 years of age and have confirmed their age by showing an acceptable form of identification.
There is a limit of two alcoholic beverages per purchase.
Smoking/Vaping:
Smoking and vaping are permitted in designated areas only.
Wheelchair Transportation Assistance:
Guest Services staff wheelchair escorts are available at any entry point for transportation to and from seating areas. As it is important that Arena wheelchairs remain available to escort all guests that request this assistance, please work with staff if help in finding a seat for the duration of the event is necessary.
Wheelchair Spaces Available:
Wheelchair spaces are limited and reserved specifically for patrons with this need and are located on all three seating levels. Adjacent companion seating is available in these areas.
Hearing Impairment Assistance Available:
The Arena has an Assistive Listening System (ALS). At the entry, ask a Guest Services staff member for a receiver unit.
Arena Lost and Found:
The Arena is not responsible for any items left inside or outside the facility. However, there are times that items left in the Arena are turned into our front desk. Call 208-426-1900 to check for a lost item.
Additional Information about Arena Policies and Procedures:
For more information about the Arena, please visit https://www.extramilearena.com/plan-your-visit/a-z-guide. If you have questions regarding any of this information, please contact the Arena at 208-426-1900 or click here to email.
Please Clean Up After Yourself: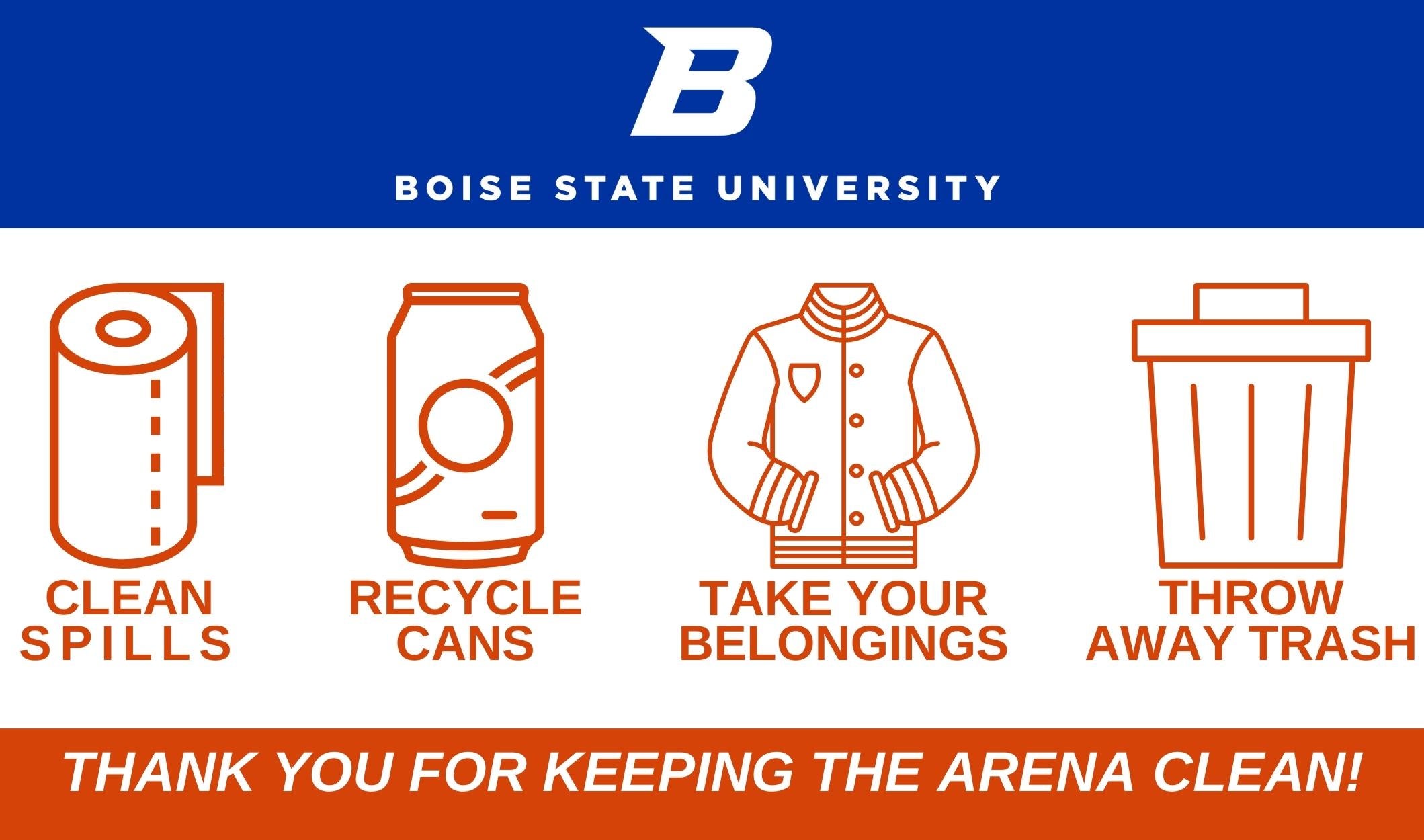 Safe Wristband Program: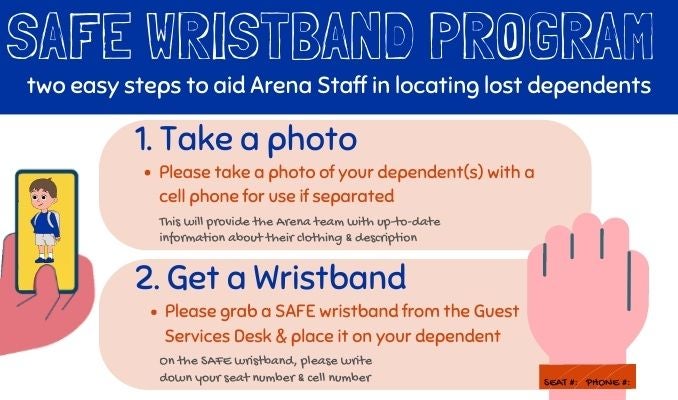 Read More