Turning Point Live event, An Evening with David Jeremiah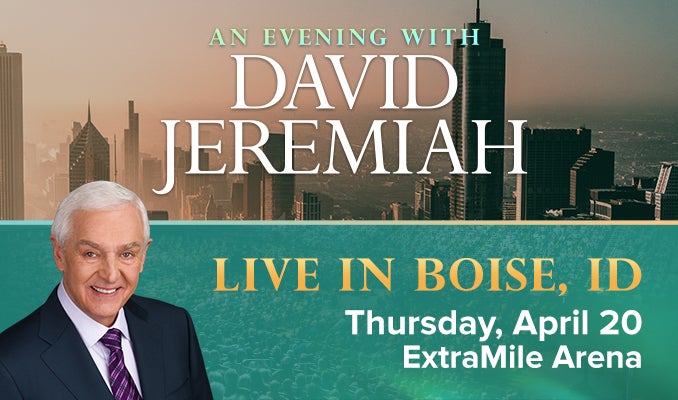 share
Event Information
David Jeremiah Announces Spring Event Coming This April to Boise, Idaho.
At this special Turning Point event, Dr. David Jeremiah will share how we can find hope in God's Word, even as our world seems to be spinning out of control.
Turning Point for God is pleased to announce a Turning Point Live event, An Evening with David Jeremiah, in Boise, Idaho. The website for this event has launched, and tickets are now available at DavidJeremiah.org/TOUR.
There is an urgency to communicate the message of hope and peace that only Jesus Christ can offer! An Evening with David Jeremiah is a great opportunity to share an uplifting message from God's Word with those in your community and around the world.
This free event will include a night of dynamic worship led by The Voice contestant, Michael Sanchez, life-changing teaching by renowned Bible teacher and New York Times bestselling author, Dr. David Jeremiah, and the opportunity to secure exclusive resources and merchandise.
Admission is free, but tickets are required.
Read More