Feb 4, 2020
Amado, Muhlenhaupt Garner Weekly Honors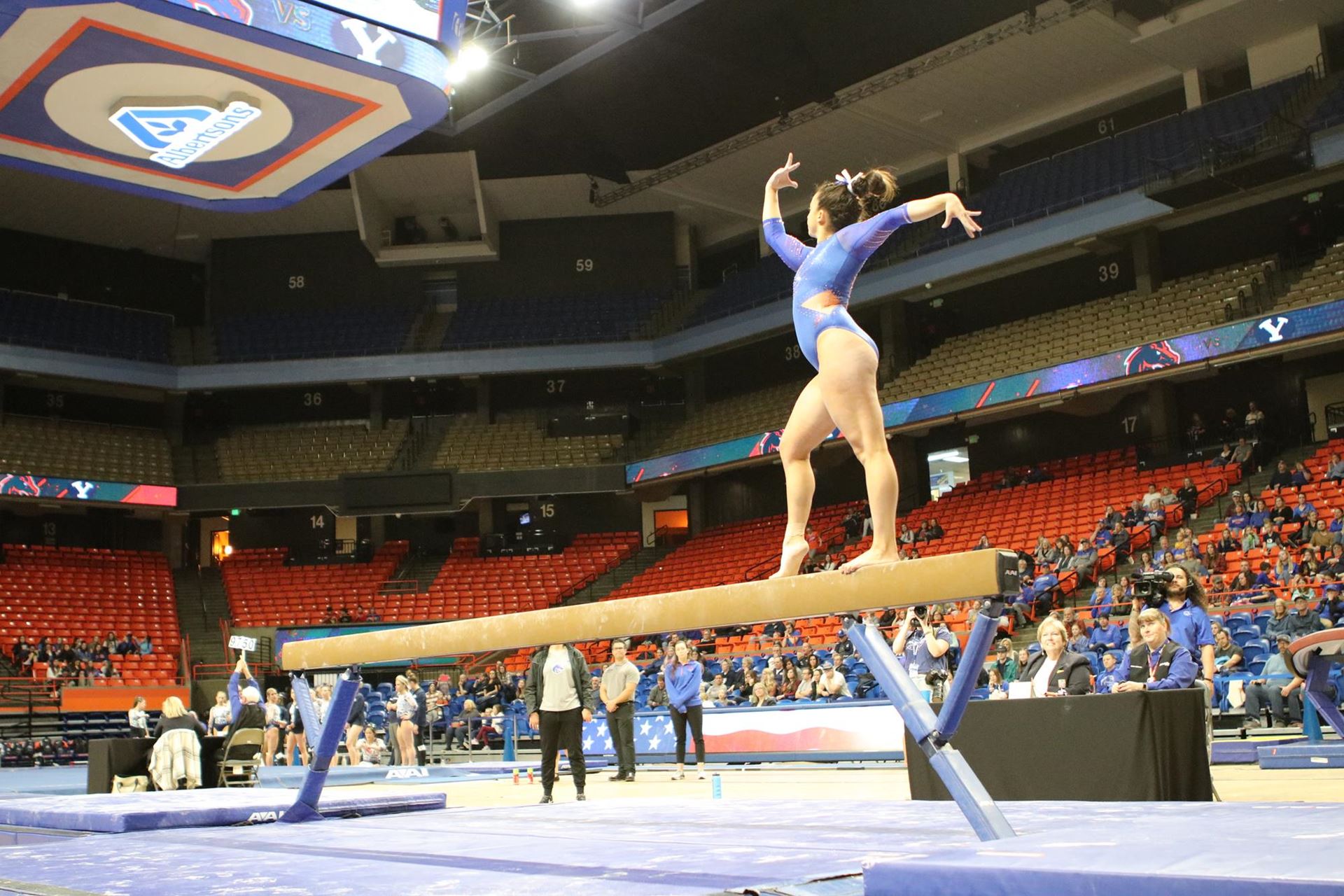 BOISE, Idaho – Boise State senior Isabella Amado and junior Emily Muhlenhaupt were named Mountain Rim Gymnastics Conference Specialists of the Week for their performances on beam and bars, respectively, against BYU, Jan. 31.

For Amado, a senior from Panama City, Panama, the accolade is the first of her career. She recorded a season-high 9.900 against the Cougars, picking up her second beam title of the season.

Muhlenhaupt earned a 9.925 against BYU, picking up her third bars title of the season and the third MRGC Specialist of the Week honor of 2020. She ranks third nationally on bars, and has recorded at least a 9.925 in each of her first four meets of the season.

She now has six-career Bars Specialist of the Week honors and five-career victories in the event.

Boise State will hit the road once again this week, traveling to Logan, Utah, for another MRGC showdown against Utah State. The Broncos and Aggies are slated to compete Friday, Feb. 7, at 7 p.m.