Feb 13, 2020
Boise State Men's BBALL James Webb III to Represent USA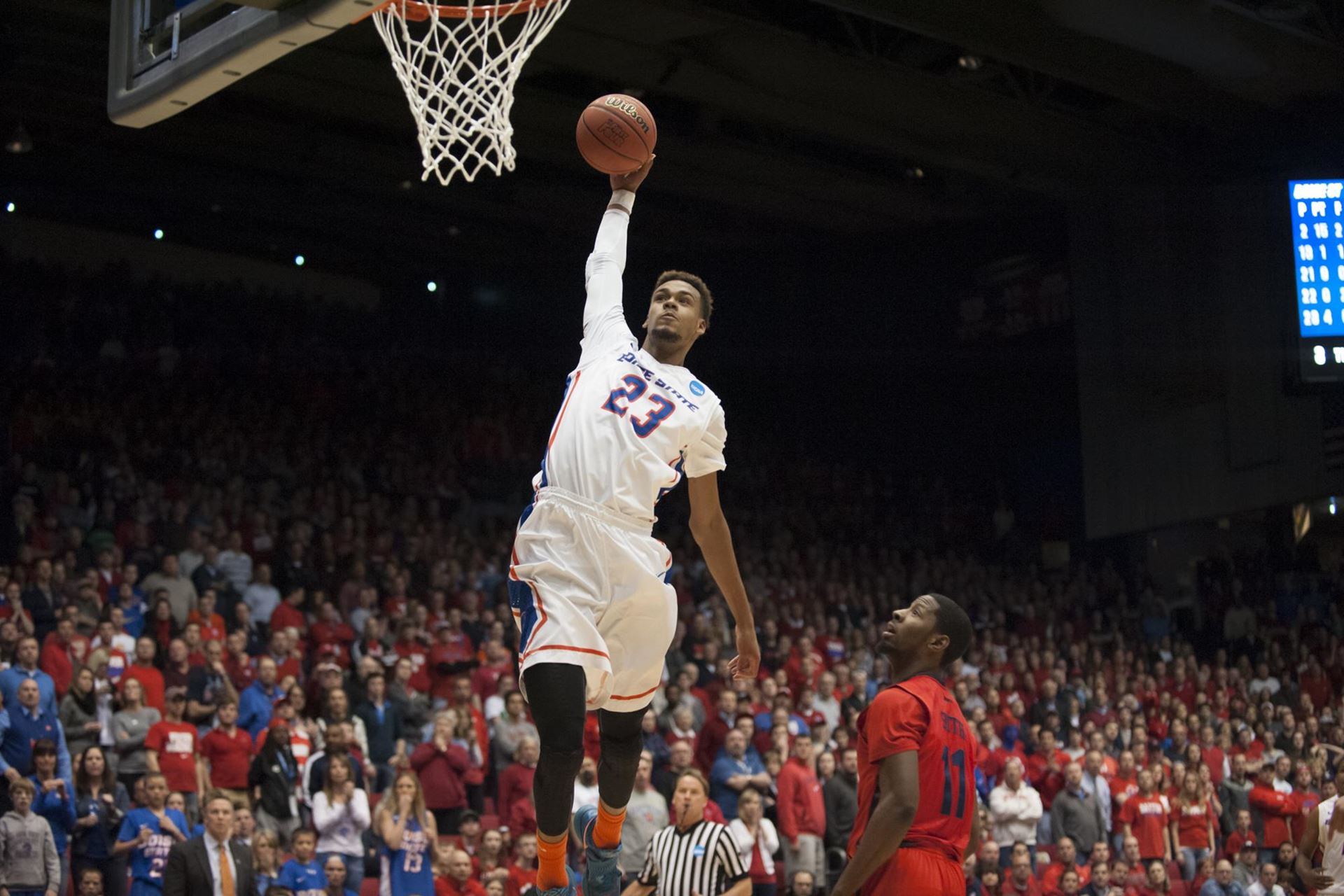 COLORADO SPRINGS, Colo. - Former Boise State men's basketball standout James Webb III will represent the United States as a member of Team USA's February 2020 FIBA AmeriCup Qualifying Team. Webb, currently a member of the Iowa Wolves in the NBA G-League, is making his first appearance on a Team USA roster.

The 12-man roster, announced Wednesday, features 11 current G-League players and Webb is one of eight who have seen time in NBA regular-season games. Webb and the USA team will play two games against Puerto Rico later this month. The meetings will take place Feb. 20 in San Juan, Puerto Rico, and Feb. 23 in Washington, D.C.

The February contests are the first of six qualifying games to be played during three windows, with future games taking place in November 2020 and February 2021. The rosters for each window can be altered and will be announced at dates closer to the competitions.

The 2020-21 FIBA AmeriCup qualifiers will feature 16 teams from the Americas zone divided into four groups of four teams. The top three finishing teams in each Group will earn a qualifying berth in the FIBA AmeriCup 2021, considered the FIBA Americas zone championship (site and dates TBA). The official draw for the FIBA AmeriCup 2021 Qualifiers was held last July, and the USA was drawn into Group D with Bahamas, Mexico and Puerto Rico.

Webb played two seasons at Boise State before becoming the first early entrant in the NBA Draft in program history. He was a two-time All-Mountain West selection, averaging 13.5 points and 8.6 rebounds in his career as a Bronco and helping the team win the 2015 MW regular-season title and reach the NCAA Tournament.

Webb has played in 10 NBA games during his professional career, all with the Brooklyn Nets during the 2017-18 season. He has also averaged 12.9 points and 7.9 rebounds in 101 career games in the G League, across parts of three seasons.