Feb 10, 2020
Cirque du Soleil OVO | Valentine's Day Offer!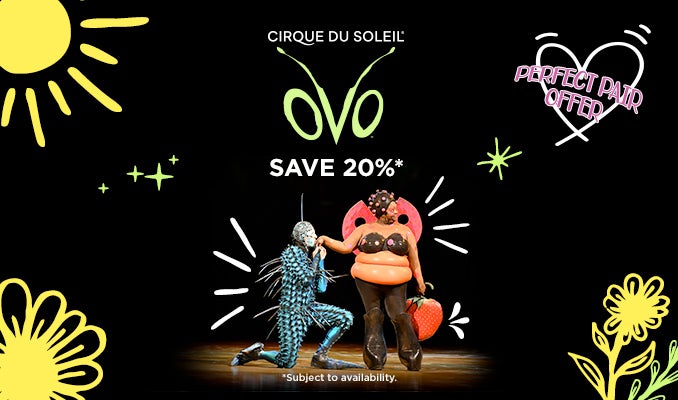 PERFECT PAIR OFFER
Fall in
with Cirque du Soleil! For a limited time, save 20% on tickets for OVO.

Valid on all price levels, except PL1. Some restrictions and fees may apply. Subject to availability.
Offer available NOW through February 16, 2020.
To access the offer:
Click on this link: http://www.ticketmaster.com/venueartist/246824/2183523/notap?did=vday