Oct 6, 2021
UPDATE REGARDING COVID-19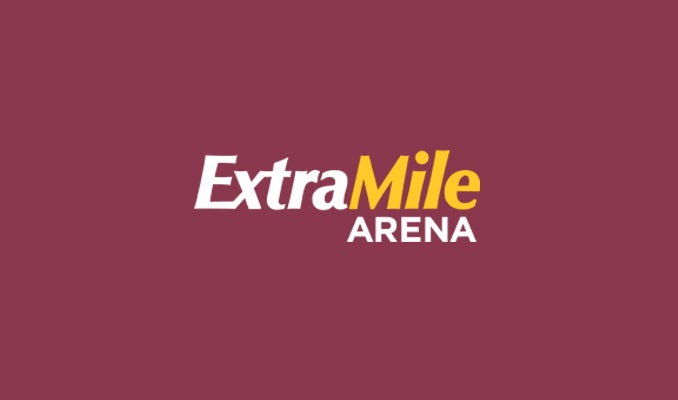 Statement Regarding COVID-19 (Coronavirus)
The health and safety of ExtraMile Arena guests, event participants and employees are a top priority for Boise State University. We are monitoring this evolving situation and will follow guidance offered by the Centers for Disease Control and Prevention (CDC), local and state public health authorities and event organizers.
The following events have been rescheduled, postponed or cancelled:
JoJo Siwa's show originally scheduled for 6/27/21 has been rescheduled to 1/15/22: All tickets purchased for the originally scheduled date are still valid. Additional information about this rescheduled event: click here.
Jeff Dunham 4/25/2020 (initially rescheduled to 04/24/21) rescheduled to 11/07/2021: Jeff Dunham has been rescheduled to Sunday, November 7, 2021, at 3:00pm. Ticket holders should hold on to their tickets, which will be honored at the rescheduled date on November 7. Ticket holders will be contacted directly by Ticketmaster.
2020 Boise Harvest with Greg Laurie 5/1-3/2020: Boise Harvest events, originally scheduled for May 1-3, 2020, then rescheduled to April 16-18, 2021, rescheduled to April 22-24, 2022.
James Taylor 5/22/20 (initially rescheduled to 5/21/21) rescheduled to 10/23/21. Due to the ongoing global health crisis, James Taylor and His All-Star Band, with special guest Jackson Browne, originally scheduled for 5/22/20, then rescheduled to 5/21/21, is being rescheduled to 10/23/21. All tickets for the previously scheduled performances will be honored, so patrons should hold on to their tickets. Please reach out to your point of purchase if you are unable to attend the rescheduled date. The patience of all ticket holders has been appreciated through these uncertain and challenging times. Click Here for more information regarding the rescheduling of live events.

Idaho Botanical Garden Outlaw Field Summer Concert Series 2020 - 2021:

For full information on on the 2020 -2021 Concert Series, please visit the Idaho Botanical Garden website.
MORE INFORMATION REGARDING RESCHEDULING OF LIVE EVENTS FROM TICKETMASTER
For current information about COVID-19 (Coronavirus):
National - Centers for Disease Control and Prevention
Idaho - https://cdh.idaho.gov, Central District Health Call Center, open weekdays from 8:30 am to 4:30 pm: 208-321- 2222, Coronavirus.Idaho.Gov
The CDC recommends everyday preventative actions:
Avoid close contact with people who are sick.
Avoid touching your eyes, nose, and mouth.
Stay home when you are sick.
Cover your cough or sneeze with a tissue, then throw the tissue in the trash.
Wash your hands often with soap and water for at least 20 seconds, especially after going to the bathroom, before eating, and after blowing your nose, coughing, or sneezing.