Apr 29, 2020
The COVID Cultural Commissioning (CCC) Fund
CREATIVE. WORK. MATTERS.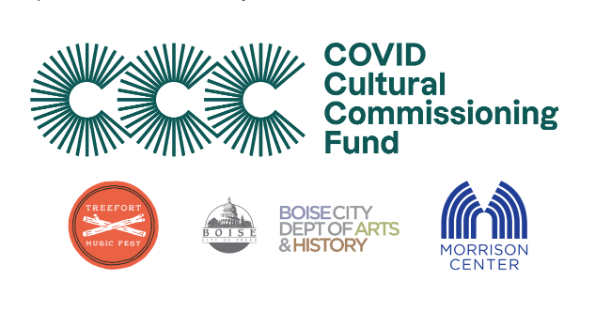 CREATIVE. WORK. MATTERS.
The work of creatives matters, even more so in times of crisis.
> > > Introducing the COVID Cultural Commissioning (CCC) Fund!
We are honored to participate in funding this collaborative partnership between Treefort Music Fest, the Velma V. Morrison Center for the Performing Arts and the Boise City Department of Arts & History.
The CCC Fund is a one-time award program which will provide $1,000 in funding, for a to-be-determined number of artists, for the creation of individual works.
The goal is to incentivize & reward exploring, documenting and/or reflecting on personal experiences of the COVID-19 pandemic and its impact on our community.
If you or someone you know is part of our #boisecreatives community, please apply! This program is meant to be diverse, all creations welcome. Equally important is the need for DONATIONS - to fund these sure-to-be incredible projects.
Applications are open now & close at 11:59pm MST on May 8th, 2020.
For full information, eligibility and how to DONATE, visit the treefortmusicfest.com/CCC.