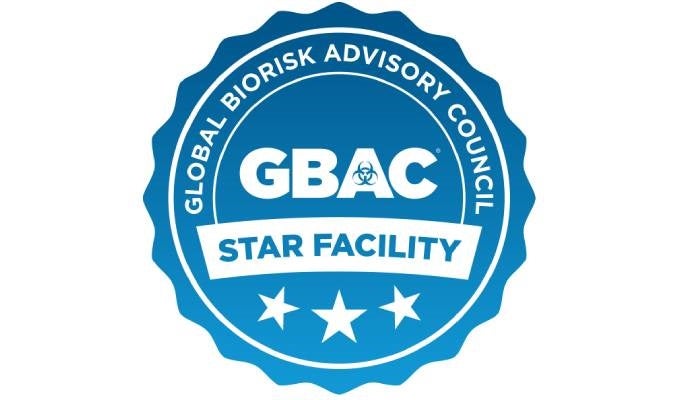 ExtraMile Arena Awarded GBAC STAR™ Facility Accreditation
ExtraMile Arena is thrilled to announce its recent Global Biorisk Advisory Council® (GBAC) STAR™ accreditation, the gold standard for prepared facilities.
To achieve accreditation, ExtraMile Arena adhered to guidance from GBAC, a division of the International Sanitary Supply Association (ISSA), the worldwide cleaning industry association, to demonstrate compliance with the program's 20 core elements, which range from standard operating procedures and risk assessment strategies to personal protective equipment and emergency preparedness and response measures.
GBAC STAR™ accreditation signifies that ExtraMile Arena has:
Established and maintained a cleaning, disinfection, and infectious disease prevention program to minimize risks associated with infectious agents like the novel coronavirus (SARS-CoV-2)
The proper cleaning protocols, disinfection techniques, and work practices in place to combat biohazards and infectious disease
Highly informed cleaning professionals who are trained for outbreak and infectious disease preparation and response
"GBAC STAR™ accreditation empowers facility owners and managers to assure workers, customers, and key stakeholders that they have proven systems in place to deliver clean and healthy environments that are safe for business," said GBAC Executive Director Patricia Olinger. "By taking this important step in GBAC STAR accreditation, ExtraMile Arena has third-party validation that it follows strict protocols for biorisk situations, thereby demonstrating its preparedness and commitment to operating safely."
"As we continue to work together during this challenging time, GBAC STAR™ accreditation is one of many initiatives that allows ExtraMile Arena to keep the health and safety of our staff and guests our number one priority," said Lisa Cochran, Executive Director of ExtraMile Arena.
Learn more about GBAC STAR accreditation at www.gbac.org.
About ExtraMile Arena
ExtraMile Arena opened its doors in 1982 and is located in the heart of Boise, Idaho, on the beautiful Boise State University campus. The 250,000 sq. ft. multi-purpose facility has a spectator seating capacity of 12,644 and serves as an entertainment venue housing concerts, sporting and community events; it also plays home to the Boise State Broncos' men's & women's basketball and gymnastics teams.
The Arena is consistently ranked as a top university touring destination in the Pacific Northwest, hosting a wide variety of entertainment genres, while contributing to the cultural and economic vibrancy of neighboring businesses and the region. ExtraMile Arena strives to maintain the long-standing tradition of excellence in serving the Boise community, celebrating nearly 40 years in the live entertainment industry.
About GBAC, a Division of ISSA
Composed of international leaders in the field of microbial-pathogenic threat analysis, mitigation, response and recovery, the Global Biorisk Advisory Council (GBAC), a Division of ISSA, provides training, guidance, accreditation, certification, crisis management assistance and leadership to government, commercial and private entities looking to mitigate, quickly address and/or recover from biological threats and real-time crises. The organization's services include biorisk management program assessment and training, Forensic Restoration® response and remediation, the GBAC STAR™ facility accreditation program, training and certification of individuals and consulting for building owners and facility managers. For more information, visit www.gbac.org.
About ISSA
With more than 9,300 members—including distributors, manufacturers, manufacturer representatives, wholesalers, building service contractors, in-house service providers, residential cleaners and associated service members—ISSA is the world's leading trade association for the cleaning industry. The association is committed to changing the way the world views cleaning by providing its members with the business tools they need to promote cleaning as an investment in human health, the environment and an improved bottom line. Headquartered in Northbrook, Ill., USA, the association has regional offices in Mainz, Germany; Whitby, Canada; Parramatta, Australia; Seoul, South Korea; and Shanghai, China. For more information about ISSA, visit www.issa.com or call 800-225-4772 (North America) or 847-982-0800.